Browne 575774 Stainless Steel Bain Marie Pot w/o Lid 4-1/4 qt. - Fits 6-5/8" Opening
In stock
SHIPS IN 1-3 BUSINESS DAYS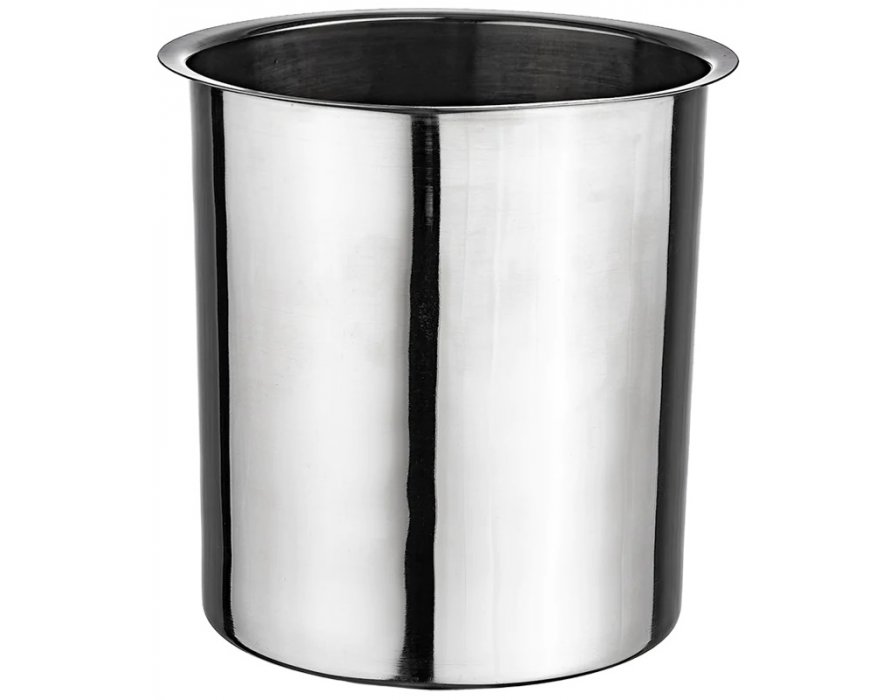 Images shown may not be an exact representation of the product.
Browne 575774 Bain Marie Pot
  This Bain Marie pot has a 4-1/4 quart capacity. It is 7-1/8" deep and fits a 6-3/4" opening for steam tables or soup warmers. Makes an excellent storage container. This pot has a stainless steel mirror finish on the outside and a satin finish on the inside.
Manufacturer Details:
Bain Marie Pot, 4-1/4 qt., 7-1/8" deep., fits 6-3/4" opening, stainless steel, satin finish interior, mirror finish
---
More Information
Sold By
1/Each
Resources
Manufacturer
Browne Foodservice
Model No.
575774
Color
Silver
Size
Fits 6-5/8" Opening
Height
7-1/8"
Capacity
4-1/4 qt.
Shape
Round
Type
Bain Marie Pot
For Use With
Steam tables or soup warmers.
Excellent storage containers.
Material
Stainless Steel
Finish
Mirror Polish
Interior Finish
Satin Finish
Lid / Cover Type
Without Lid/Cover