American Metalcraft CSJ116 3-Piece Stainless Steel Cocktail Shaker Set 16 oz.
In stock
SHIPS IN 1-3 BUSINESS DAYS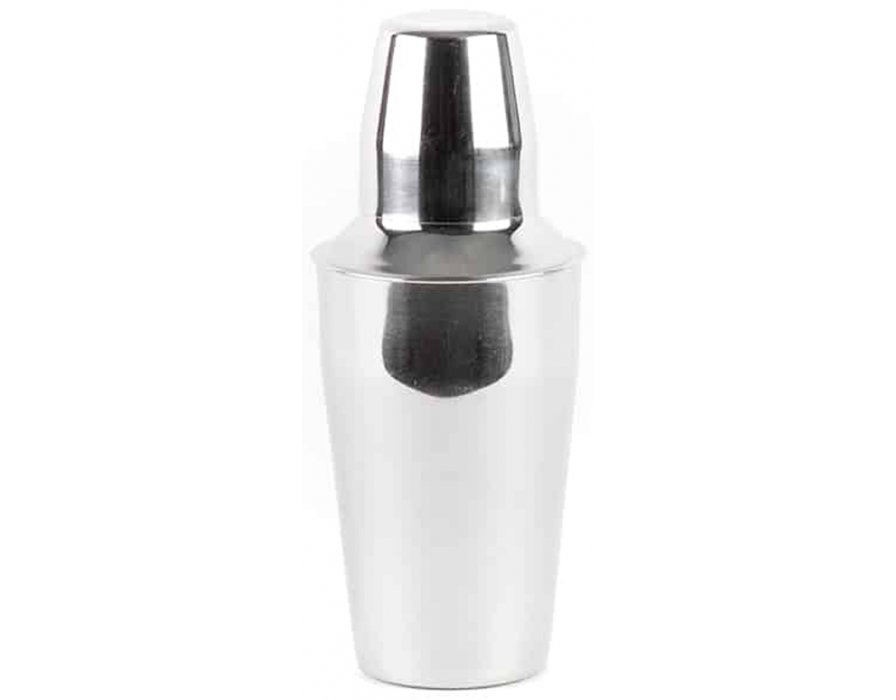 Images shown may not be an exact representation of the product.
American Metalcraft CSJ116 Cocktail Shaker Set

   This three piece Cocktail Shaker Set includes stainless steel shaker, strainer top and jigger cap. Polished to a mirror finish. Fits standard bar glass perfectly.
Manufacturer Details:
Cocktail Shaker, 16 oz., 3-1/8" dia x 7-1/2"H, 3-piece, shaker, strainer top and jigger cap, fits standard bar glass, stainless steel, mirror finish
---
More Information
Sold By
1/Each
Resources
Manufacturer
American Metalcraft
Model No.
CSJ116
Color
Silver
Number of Pieces
3
Height
7-1/2"
Diameter - Max
3-1/8"
Capacity
16 oz.
Shape
Round
Style
Cobbler Shaker
Type
Cocktail Shaker Set
For Use With
Standard Bar Glass
Includes
(1) Shaker
(1) Strainer Top
(1) Jigger Cap
Material
Stainless Steel
Finish
Mirror Finish