ACS Industries GB12 Scrubble GRiLL-BRiCK Black Grill Brick Grill Cleaner 8" x 4" x 3-1/2"
In stock
SHIPS IN 1-3 BUSINESS DAYS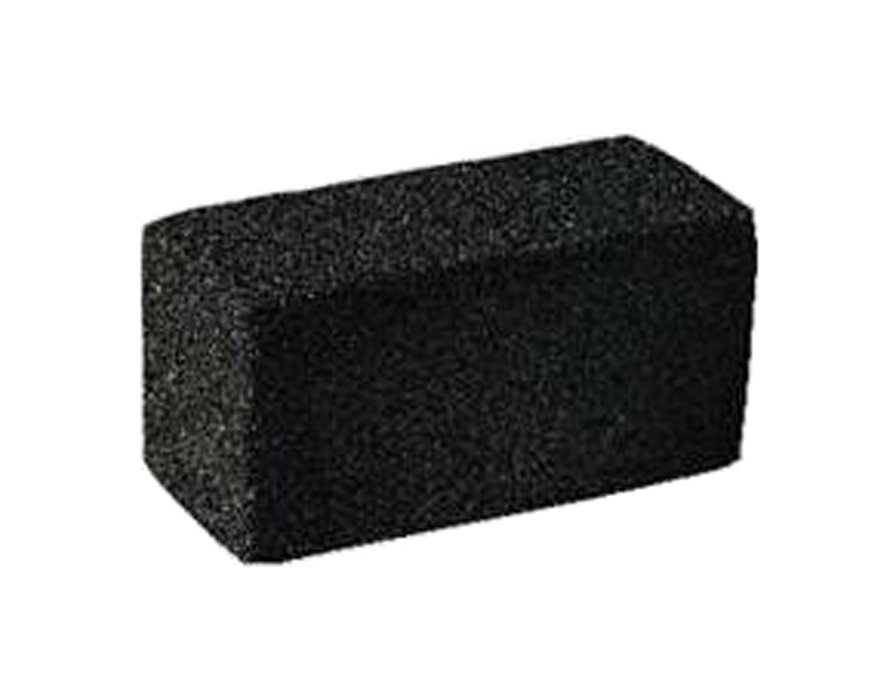 Images shown may not be an exact representation of the product.


Ace Industries GB12 Scrubble GRiLL-BRiCK Black Grill Brick
Grill bricks take minimal pressure and no harsh chemicals to clean away carbonized grease and oil efficiently and easily when using them on flat grill surfaces! Take a dirty job like grill cleaning and make it almost effortless using these grill bricks.
The grill brick is reusable and will never scratch the grill, lift the surface cure, nor clog with grease. Cleans the grill while its hot. The nonporous design means it forms a new clean surface when in use, so there is no build-up of grease and food particles.
GRiLL-BRiCK Cleansers are made of glass.
Key Features:
Eco-friendly consisting of abundant, all-natural ingredients.
Recycle or throw away with no harmful impact on the environment.
Does not contain waste glass or crystalline silica – a known carcinogen.
Instructions:
Step 1: Use a scraper on hot grill to remove food and grease.
Step 2: Apply a coating of oil to the grill - Hold the GRiLL-BRiCK Cleaner with a cloth - Clean with a back-and-forth motion - Apply light preasure
Step 3: Scrape away all cleaning residue and rinse with potable water
---
More Information
Sold By
1/Each
Resources
Spec Sheet
Brochure
Manufacturer
ACS Industries
Model No.
GB12
Color
Black
Length
8"
Width
4"
Height
3-1/2"
Series
GRiLL-BRiCK
Type
Grill Brick